Project Reboot
Isn't it time to take care of you?!
For those looking to get back into fitness but don't have a clue where to begin.
For those who get nervous going to a gym.
For those who are looking for someone to hold them accountable.
For those who want an individual program suited to their needs, goals and body type.
This is Project Reboot.
Let us take control of your workouts!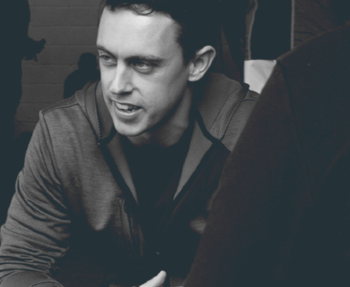 Unit 13.
Dublin, Glasnevin.
087 6380 790
Hi and welcome,
Larry here. I'm really glad you are here and I want to encourage you to call us today at 0876380790 or complete the form on this page for your 2 free, no obligation gifts that put you on the fastest track to sustainable results.
What does the 4 week challenge entail?
Here's what this is all about:
We've developed a 4 week programme where there's no crash dieting and no gimmicks. That stuff just doesn't work (and can damage your body).
Our 4 week programme is a combination of 3 elements:
1. We walk you through all exercises so you know WHY you are doing them for your individual goals.
2. Nutritional guidance and meal planning (that's tasty!)
3. Measured coaching and accountability from Larry and our highly educated coaching staff.
(Apply now and get your free Home Training Guide & Recipe Book. )
Our coaching and accountability involves NO muscle bound Personal Trainers who look like they gobble down protein shakes morning, noon and night. Our coaches have performance backgrounds and have standards and skills that adjust depending on the clients goals and needs. Not the coaches goals.
In fact, if you've struggled to tone up and lose fat it is 100% due to ineffective coaching. Every individuals needs MUST be considered while designing this programme. Hence why we set ourselves apart to cheap "quick fixes" or PAYG bootcamps that have you crippled for days.
Simply put, there is no substitute for coaches who provide accountability, motivation and individualised programming in order to get clients, just like you, see-it-in-the-mirror results. The biggest secret to success is the coach, the leader.
Just give us the chance and we'll prove that to you (you'll be amazed by the results).
The entire programme is just 4 weeks (1 month). 4 weeks to break down the misleading beliefs you have been fed about this industry. 4 weeks to change with our help for when it gets tough or when it gets ' to that point'.
If you are one of the first 5 people to register now by completing the form on this page or calling us at 0876380790, we'll give you the entire programme for just €97 (a saving of over €103 off our original price).
But you DON'T pay a cent until you're convinced!
When you complete the form on this page, we'll call you to schedule a time for you to come in for a complimentary consultation and to get started .Your first session is FREE, and theres no obligation.
If you love it, stick with us for 4 weeks that will change your current health and fitness regime forever. If not, we part friends with no hard feelings.
Its that simple.
Theres no "fine print" and nothing to buy now. And we dont play any games or pressure you to buy anything you don't want. We don't have to... the results we get for North Dublin Clients like you speak for themselves.
If you're one of the first 5 clients to register, the entire 4 week program (at a €200 value) is your for just €97 (but you only pay once you're convinced). If you don't make the 5-new-client-cut-off, we'll let you know and give you the opportunity to go on a waiting list.
Either way, you pay nothing now. So there's no risk to you.
Who is This For
This special program is designed specifically for Dublin residents aged 30 - 45. However we do work on tailoring the programme for others depending on their needs and we are always prepared to do so.
Because now it's time to take care of you!
Requesting your 2 free gifts does not obligate you to purchase anything. They're out gift to you, no strings attached. But you need to hurry because we can only accept 5 enquiries for the 4 week programme & send out no more than fifteen of our FREE guides.
Look, you've read this far for a reason... you want something different. Something honest that will work and involves no gimmicks. And that's what we're promising you. Just take the first step by completing the form on this page right now. If you'd prefer to speak with us, call 0876380790 and mention that you're interested in the 4 week program you saw on Facebook.
We are the leading provider of a guaranteed results personal training services in North Dublin because we're committed to the success of our clients (as you can see from their stories).
So now there's just one question... "Are you worth it?" Are your body, health, fitness and how you feel about yourself worth €25 a week? That's the bottom line. If you're worth it, then call or complete the form right now.
I look forward to meeting you and getting you the body you've always wanted.
To your health and fitness.
Larry Brady.
Owner, LB Fitness
PH: 0876380790
Register Here OR Call 0876380790 For your 2 Free NO-Obligation Fitness and Fat Loss Gifts on:
1. Home Training Guide.
2. Recipe Book.